A COLLECTION OF PIECES FROM THE CURZON HOUSE CASINO, LONDON UK.
PIECES ARE PRICED INDIVIDUALLY, IN SETS, AND OFFERS ARE WELCOME FOR THE WHOLE REMAINDER OF THE COLLECTION. EXCEPT FOR A COUPLE OF THE SMALLER ITEMS, I ONLY HAVE ONE OF EACH. ALL PRICES INCLUDE SHIPPING. YOU CAN ORDER THESE BY EMAILING ME.
CHIPS & JETONS ARE SHOWN ON THIS PAGE, PLAQUES ON PAGE 2
Ive made some notes as to sizes of items in the scans where it is not apparent. Generally speaking these are on average pretty large pieces.
SCAN 1
25p chip - $8.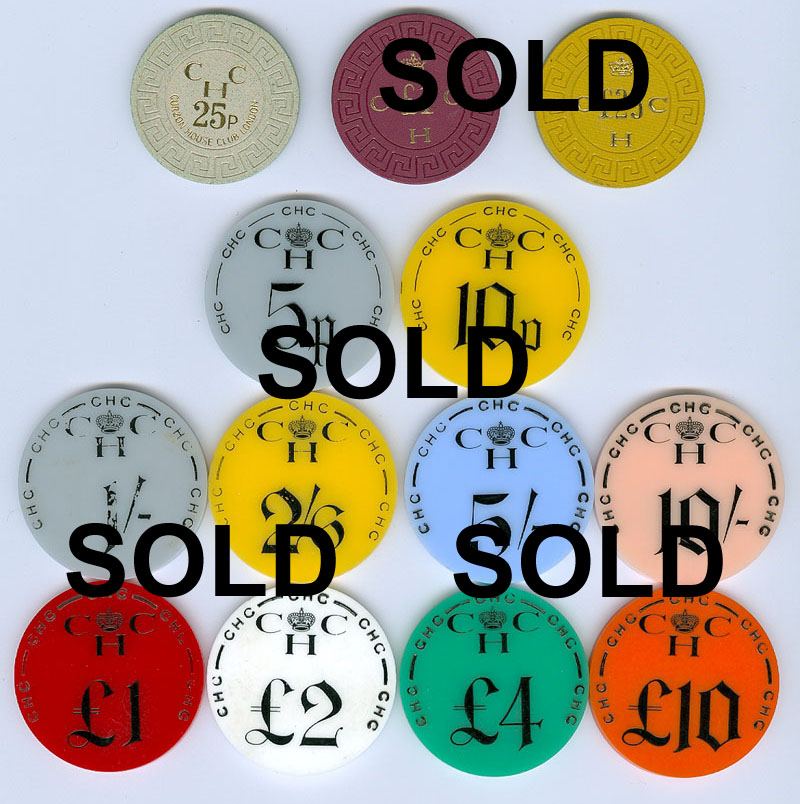 SCAN 2
£2 gold jeton - $10, £2 light gold jeton - $15 (only 30 of this one known to exist).
Set of 6 three stripe £2 jetons - $70.
(size of jetons in this scan vary from 38mm to 50mm)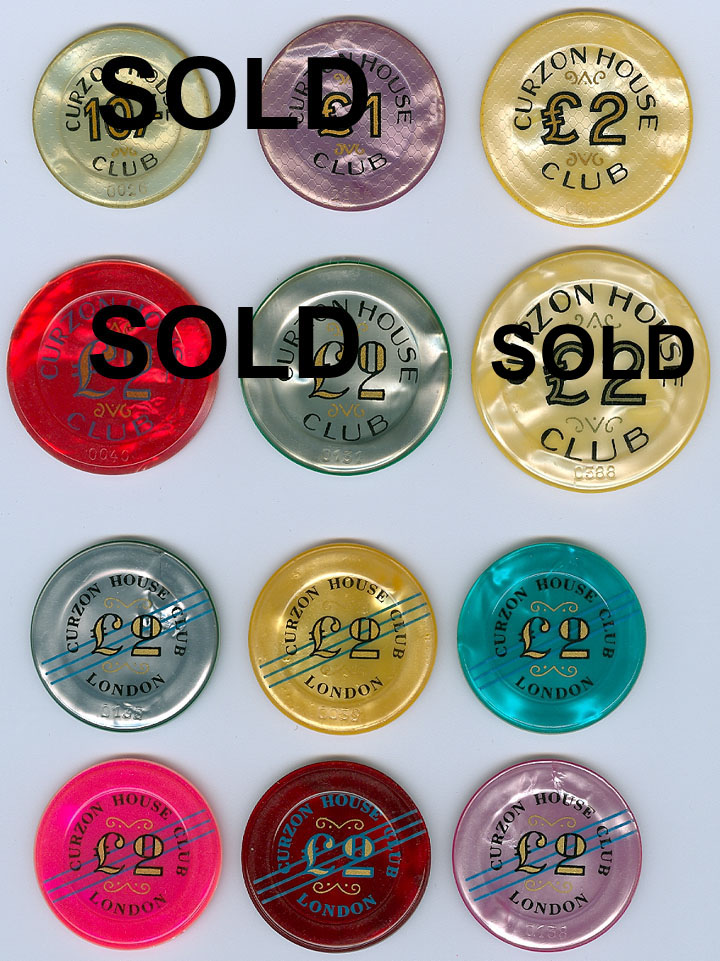 SCAN 3
£5 red jeton - $11.
Set of 6 three stripe £5 jetons - $65.
(size of jetons in this scan are 45mm and 50mm)
SCAN 4
£10 blue, red and yellow jetons - $18 each, all 3 for $50.
£10 salmon jeton - $18.
Set of 6 three stripe £10 jetons - $70
(size of jetons in this scan are 50mm and 54mm)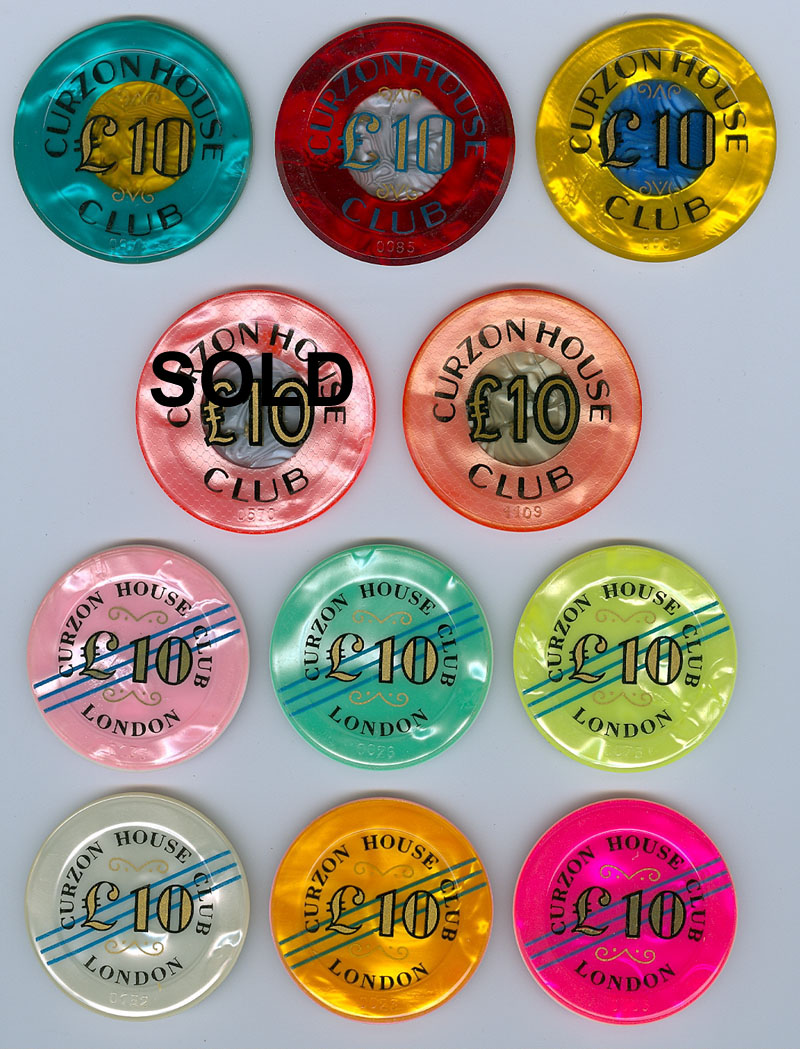 SCAN 5
Set of 6 three stripe £50 jetons - $110
(size of jetons in this scan are 54mm and 59mm)